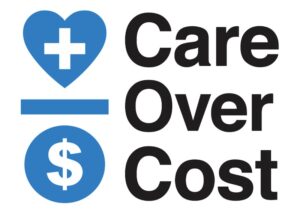 Big health insurers just don't care. They'll deny your claim, or let you die first.
Help us put care over cost. Sign our petition to tell big insurers they can't put profits before people.
Blue Cross Blue Shield (BCBS) is one of the worst. BCBS insurers lead the nation in denial of claims. The worst of these is BCBS of Tennessee, which denies 57 percent of in-network claims.
BCBS keeps raising rates. Premera, which offers BCBS plans in Washington State, raised their rates by 35 percent in 2018, and slashed their workforce. Then they lobbied lawmakers so they could keep more of their surpluses for themselves.
BCBS keeps profits in the family. The BCBS association and licensees had to pay $2.7 billion to settle an antitrust lawsuit for conspiring across state lines to keep premiums high.
BCBS pays themselves royally. The Health Care Services Corp., which insures 8 million Blue Cross members in Illinois, paid its chief executive $14 million in 2018, a 38 percent increase, and tens of millions more to current and former executives and board members. At the same time, they were sued for fraud for inflating charges to the government.
BCBS says its members live "free of worry, free of fear." This is not true. Ask Roslyn Gonzalez, a lawyer for the U.S. Department of Homeland Security, who was denied the treatment doctors recommended for her cancer. Or Jeffrey Rusch, who doctors told he needed emergency surgery to remove 20 cancerous tumors. Blue Cross Blue Shield told him this was "medically unnecessary," even though he'd paid more than $110,000 in premiums.
As Blue Cross Blue Shield members, we know this is not right. We demand BCBS live up to its promises to cover our healthcare and medicine, without making us jump through hoops.
We demand all BCBS health insurers immediately:
Halt premium increases
Approve doctors' authorizations and medical claims
We are 110 million strong – one in three Americans have Blue Cross Blue Shield insurance, including employees of the federal government and our largest corporations. Nearly half of Affordable Care Act marketplace health plans are BCBS.
We all deserve better. Sign our petition to let Blue Cross Blue Shield and other health insurers know you think they should stop making profits by costing people their health.